PracticeMind
The Complete Practice Model
By Hans Jørgen Jensen and Oleksander Mycyk
A four-part string method book that will transform the way you practice and perform. With practical exercises and examples from the repertory, PracticeMind guides you on your path toward instrument mastery.
LEARN MORE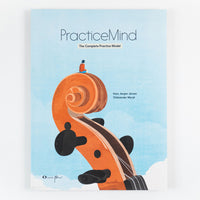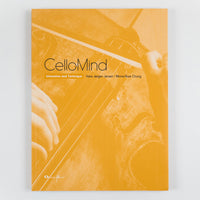 CelloMind
Intonation and Technique
By Hans Jørgen Jensen and Minna Rose Chung
Unlock your true potential by learning the secrets of intonation and left-hand cello technique in a book from two of the world's most preeminent cello teachers.
Learn More
ViolinMind
Intonation
By Hans Jørgen Jensen and Grigory Kalinovsky, Minna Rose Chung (Co-Author of CelloMind)
A pedagogical method book that has been written to help violinists understand HOW intonation works and, more importantly, WHY it works the way it does.

LEARN MORE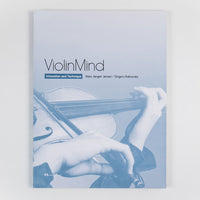 Praise for PracticeMind
"PracticeMind is a staggering achievement, one of the most well thought-out and comprehensive books on music pedagogy I have ever seen. Though specific to string music instruction, the practical and philosophical lessons in this book read like a blueprint for success in virtually any field. Highly recommended!"
- James Ehnes
Grammy award winning Concert Violinist
Artistic Director Seattle Chamber Music Society
Praise for CelloMind
"CelloMind! It is beautifully written, impeccable explained with details, and so well organized! It is a truly great work and will be really helpful to every person who wants to play the cello. And I am convinced that it will be one of 'The Real Musts' for anyone learning or teaching this wonderful instrument!"
- Tsuyoshi Tsutsumi
International Soloist & Renowned Pedagogue
Praise for ViolinMind
"Huge congratulations to Hans Jensen and Grigory Kalinovsky for this most comprehensive resource book to learning about intonation! 
It's a step by step, exercise by exercise, scientifically proven guide to the secrets of what it means to play "in tune. 
What an invaluable guide this book is to performers and teachers!"

- Ani Kavafian
Concert Violinist & Renowned Pedagogue
Tuesday Practice Tip - A new article with Practice tips will be published every Tuesday
Ovation Press
Ovation Press offers an extensive selection of expertly edited orchestral excerpts and parts, exclusive arrangements for cello ensemble, technical studies and transcriptions for violin, viola, cello and bass, all available to print instantly.